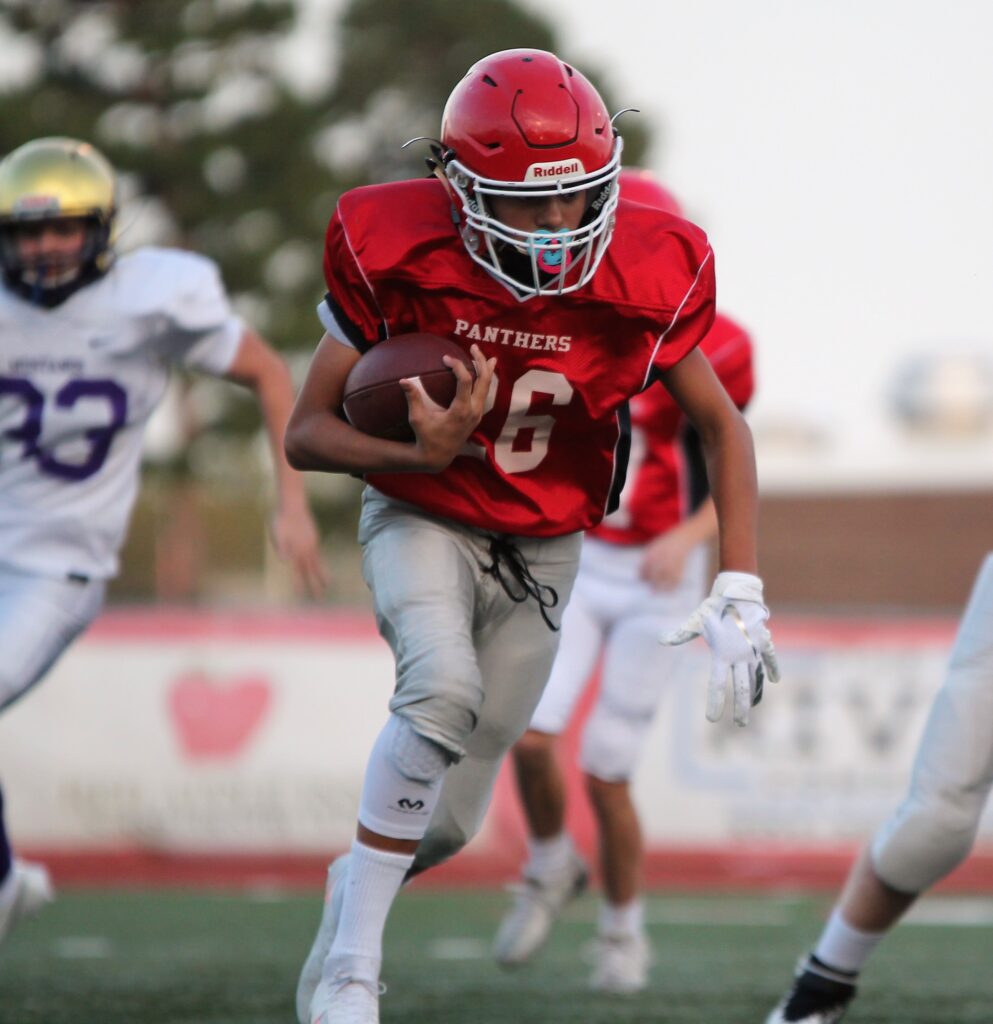 Kevin Williams rushed for a two touchdowns in leading Central Arkansas Christian to a 22-0 victory over Heber Springs in seventh-grade football action Thursday night at Panther Stadium.
Williams, the son of NFL Hall of Fame nominee Kevin Williams, put CAC up 6-0 with 15:32 left in the first half on a 12-yard touchdown run.
Williams' second touchdown run of 11-yards made it 12-0 with 5:50 left in the half. Jacob Henry added the 2-point run to put the Mustangs up 14-0.
Henry would score on a 36-yard run with 53 seconds left in the first half while Williams would run in the 2-point conversion as CAC led 22-0 at the break.
Neither team would score in the second half.
With the loss, the Panther Cubs fall to 3-2 on the season and will look to rebound next week on the road at Bald Knob.