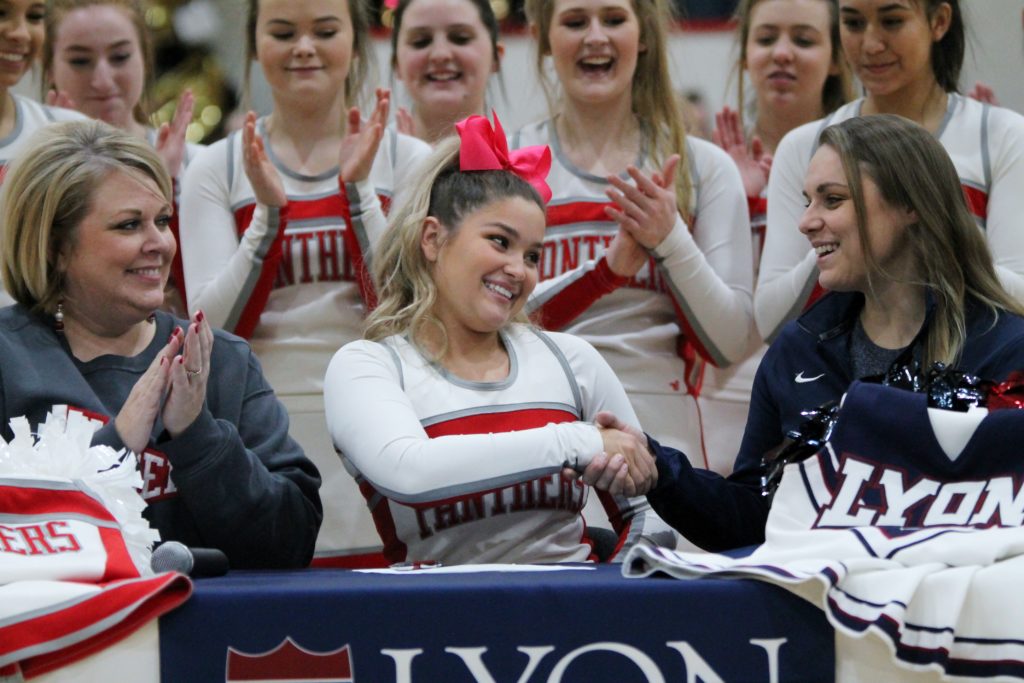 February 14, 2020
Heber Springs senior Gentry Hamilton is following in her big sister's footsteps after signing with Lyon College's Cheer and Dance in ceremony in the old gymnasium.
Hamilton's sister, Lawson, was a cheerleader at the Batesville school and it was no-brainer for her to want to attend the college.
"My sister cheered for Lyon about five years ago, so I already knew the program well," Hamilton said. "I really like that it is a small school and it's all intimate. I like that and I feel like I'll get to know everyone a lot quicker."
It will help that several of her classmates will be attending Lyon College, including basketball standout Libby Stutts.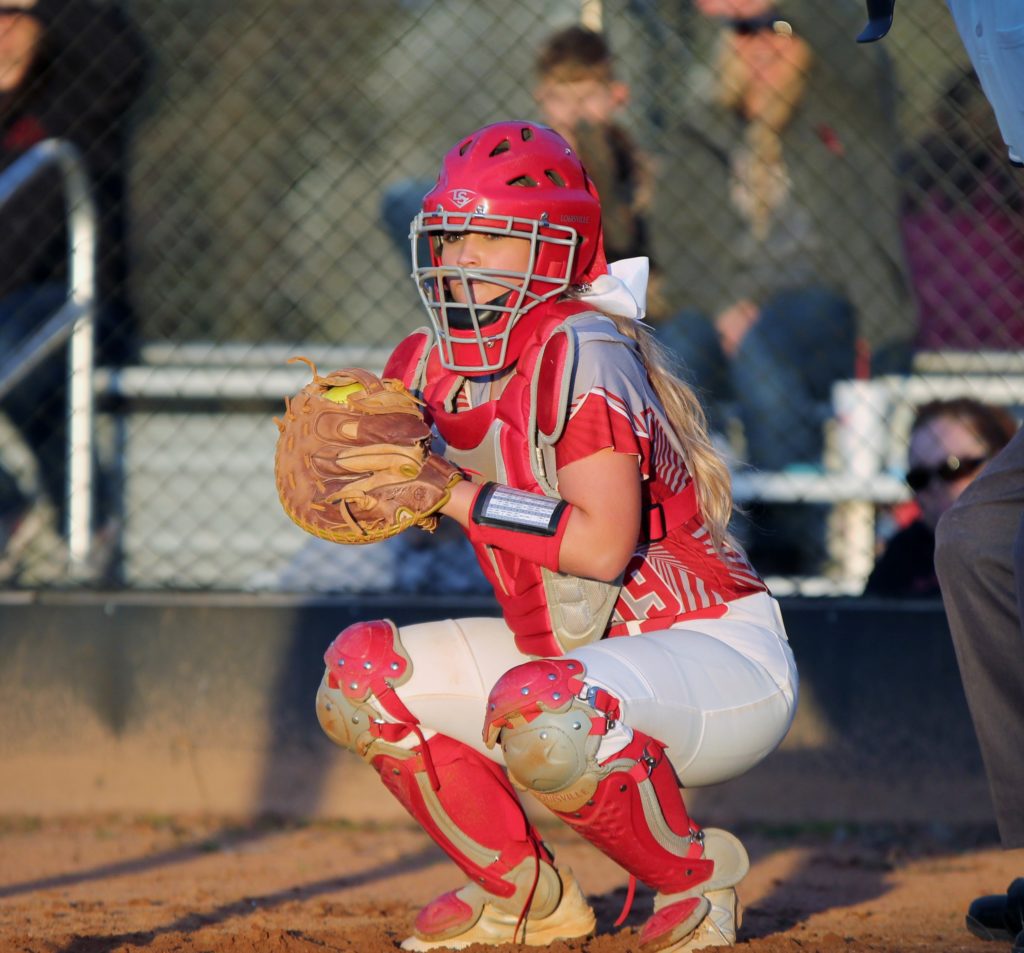 "She is probably going to be my roommate," Hamilton said.
The senior, who is also the starting catcher on the softball team, has been cheering for seven years and received a Trustee's Scholarship to the private college.
"I am pretty excited about it," Hamilton said.
The daughter of Lance and Kellie Hamilton, Gentry plans on majoring in biology and going into marine biology after that.
Jennifer Arnold is the cheer coach for the NAIA school in Batesville.
PHOTO GALLERY: https://philip-seaton.pixpa.com/site/heber-springs-gentry-hamilton-signing-with-lyon-college-cheer-and-dance
VIDEO COURTESY OF DAN HOLLOWELL